Awards/Nominations to Date:
STAFF
Star Award (QUB) to Catherine Fulton for her contribution to the EU BREATH programme on chronic obstructive pulmonary disease, supporting 9 members of staff &developing lab protocols.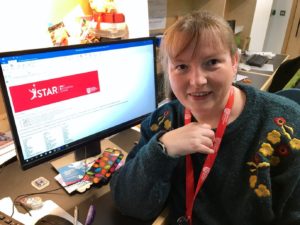 Star Award (UWS) to Lynette Dunning for 'Outstanding Service to Colleagues' – provides key laboratory training for staff and PhD students.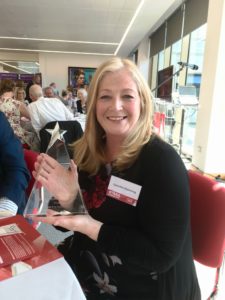 James Reihill (QUB) nominated for QUB Postdoc Exceptional Support Award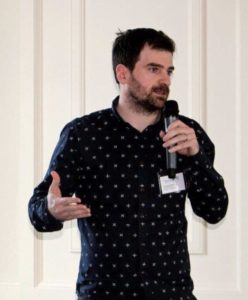 BREATH Team together in Belfast to receive the ASTHMA/COPD PROJECT OF THE YEAR AWARD:
PhD STUDENTS
Kimberly Black was awarded 'runner-up prize for best oral presentation' at the Irish Thoracic Society Galway 2019 meeting; presented by Professor McGarvey.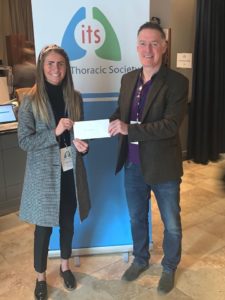 Orla Dunne who won first prize for her oral presentation at the School of Medicine, Dentistry and Biomedical Sciences, Annual Postgraduate Forum at Queen's University Belfast on 7th November 2019.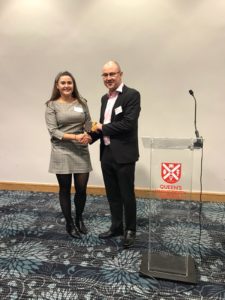 Orla Dunne and Nicola Roe (QUB) were highly commended for their poster presentations, judged by visiting external speakers at the REMERGE symposium at Queen's University Belfast (14th Oct 2019). REMERGE is a multidisciplinary team of academic and clinical researchers, with a focus on using regenerative medicine techniques to study and treat a range of clinical conditions.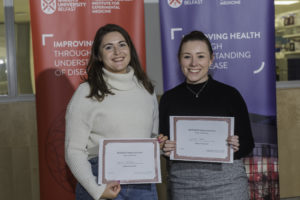 Carly Woods (UWS) received the 'Outstanding Student Oral Presentation Award' for her presentation at the Society for Environmental Geochemistry and Health annual meeting.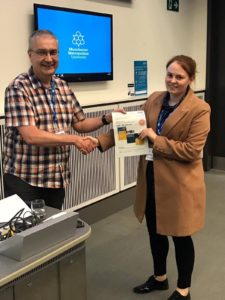 Orla Dunne (QUB) awarded 3rd place prize at the Wellcome-Wolfson Institute for Experimental Medicine 2nd year PhD symposium.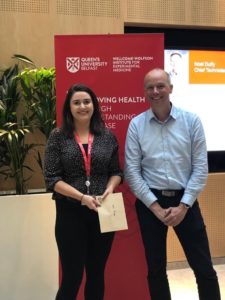 Kimberly Black (UWS) awarded Certificate of Commendation for her 'elevator pitch' oral presentation at the UWS Research Institutes Health Symposium.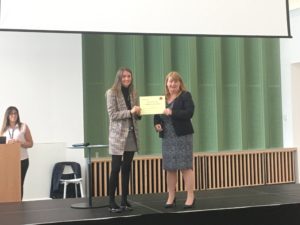 Fawziye Tarhini awarded prize for her abstract at the Annual UWS Learning Teaching & Research Conference.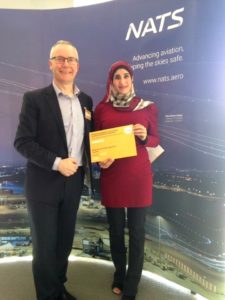 BREATH Conference 2018 prizes for quality of presentations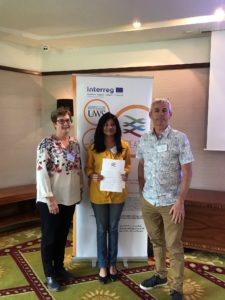 Shruti Kulkarni (DkIT)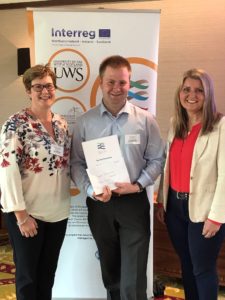 Stephen Carson (QUB)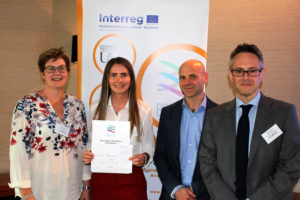 Kimberly Black (UWS)
Back to Latest News