Fawziye Tarhini undertook her viva voce examination on the 31st of March, defending a doctoral thesis entitled: Regulation of Pro-inflammatory Responses in a Simple in vitro Model of Chronic Oxidant Response in COPD.
Her examiners included external, Dr Andrew Paul from University of Strathclyde, and internal, Dr Steven Kelly.
Congratulations Dr Tarhini – and well done to the supervisory team, led by Dr Gary Litherland.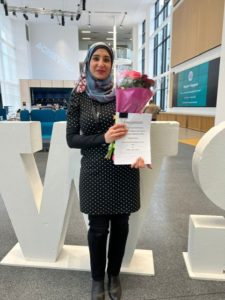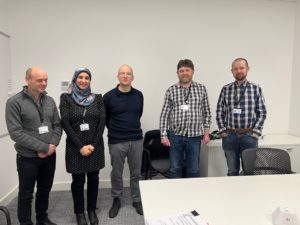 Back to Latest News