Mr Martin Charters very kindly joined the BREATH schools engagement programme in the SW Scotland today, by coming along to be interviewed at an assembly presentation on COPD in Kirkcudbright Academy.
Click link to see feature in Galloway News
This is the first time we have included someone who suffers and can speak from direct personal experience of the disease – and he received a fantastic level of interest and barrage of questions from the pupils, and gave frank and meaningful replies, providing genuine insight into the impact of COPD on both quality of life and close family.
Many thanks Martin, your input was most appreciated by pupils and BREATH team alike! Thanks to Phyllis Murphie and Dr Davidson for helping organise.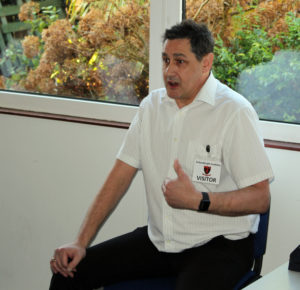 Please see NHS Dumfries & Galloway video on pulmonary rehabilitation (featuring Mr Charters).
Pulmonary Rehabilitation Video
Back to Latest News