BREATH team, Professor John Lockhart, Dr Gary Litherland, Dr Anne Crilly, Dr Joanna Brzeszczynska and Lynette Dunning, attended at the European Respiratory Society (ERS) International Congress 2019 in Madrid.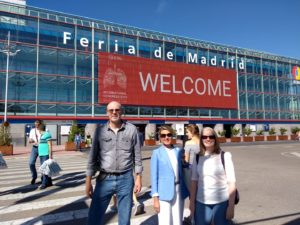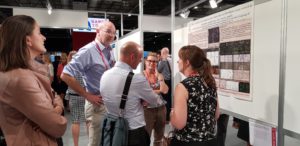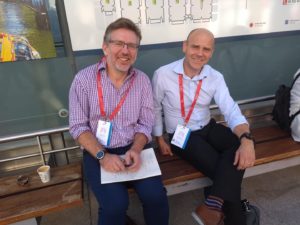 The Congress programme covered key topics in respiratory medicine from across the spectrum of 8 disease areas, including TB, lung cancer, chronic and acute respiratory failure, sleep breathing disorders, interstitial lung diseases, pneumonia, cystic fibrosis, COPD and asthma, amongst others. Attendees learned about new advances in both science and education, which highlighted the importance of vaccination, smoking cessation, rehabilitation and clean air.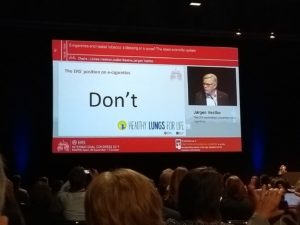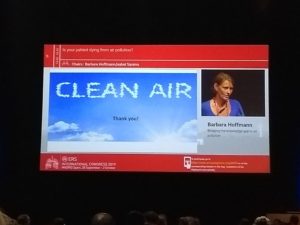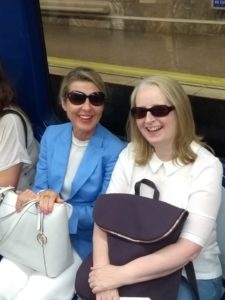 The most important aim of the ERS was not only to present the very best of international lung science research and to highlight new discoveries likely to impact on the future of respiratory medicine, but also to encourage debate and interaction between young post-doctoral scientists and established investigators. The talks and lectures were supported by a large number of posters and abstract talks highlighting the impressive research being undertaken by young researchers in cell and molecular biology of lung disease.
The ERS provided us with a valuable learning experience and an excellent opportunity to gather together, interact and exchange our knowledge and views during conference sessions, coffee breaks and conference dinners. Consequently, we met a number of academics and clinicians from different regions/countries who have similar research interests, such as PAR2 role in COPD development. Of particular value was our meeting to introduce Scottish Respiratory Consultants Dr Dave Anderson and Dr Hannah Bayes, to the BREATH Clinical Lead, Professor Lorcan McGarvey.  This meeting had now led to a BREATH seminar mini-series delivered by a Respiratory Consultants at UWS between now and Christmas.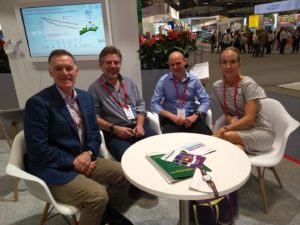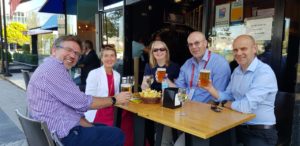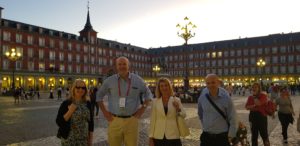 Some entertainment when the team were meant to meet at breakfast in the hotel – only to discover we had been booked into two different Holiday Inns.
Dr Joanna Brzeszczynska
Back to Latest News